Live Fully
Embrace all Christ has to offer you: Live Fully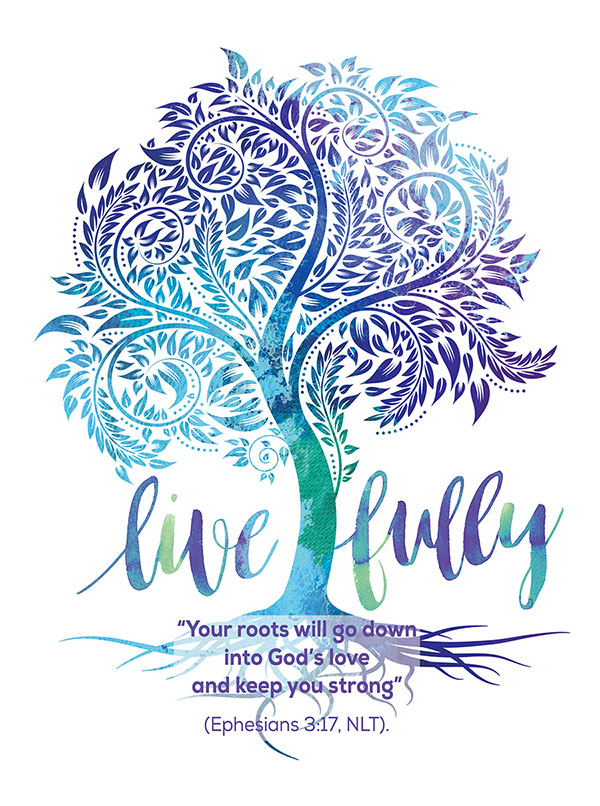 "Live Fully" is the theme for 2017 for women in the Assemblies of God. The theme verse is Ephesians 3:17, NIV, "Your roots will grow down into God's love and keep you strong." National Women's Ministries Day for Assemblies of God churches across the United States was Sunday, February 26, 2017; however, churches can choose another day to celebrate the women in their congregations.
The theme Bible study is the 30-day devotional Fully His: Embracing the Life God Offers by Kerry Clarensau, North Texas Assemblies of God District Director, and former National Women's Ministries Director. We invite you to embrace all that Christ has to offer you in 2017 and beyond.
The introduction to Fully His states, "Throughout Scripture we see glimpses into God's heart and the things He wants for His children. He longs for us to depend fully on Him, just as a small child rests in the care of loving parents. We don't have to make sense of every circumstance or live in our own wisdom and strength. God wants us to trust Him with our whole heart."

Find the national Women's Ministries Department on Facebook at: AG Women, Pinterest (search pinners) at AG_Women, and on Twitter: @AG_women. E-mail: women@ag.org, or call: 417-862-2781, extension 4060.